Fundraiser complete!
Thanks so much for your support. It really means a lot to me, and it will help with our big upcoming launch!
The drawing, new hats, landrush, etc will be rolled out in the coming weeks -- keep an eye on facebook/twitter/blog for updates on those.
The rewards can no longer be purchased as the fundraiser is over, but you can still purchase gold & plat as usual to help support development.
Backer Login
Already purchased? Go
here
to download your beta copy. If you backed the project but didn't get your steam keys yet, give me an
e-mail
.
8BitMMO MEGA-OCTOBERBIT-FUNDRAISER!
We've grown significantly over the past two years, from just one registered player to over 75,000. It's been a fun journey, and with the upcoming Steam launch and more new game content on the way, we're just getting started!
With all that expansion though, we need to grow our server! I'm launching the MEGA-OCTOBERBIT-FUNDRAISER to help raise funds for both server upgrades and Mac equipment to do a mac desktop edition port to.
Time Left:
Ended
Funding Reached:
Funding goals
At
$1,000
, I'll be able to upgrade the server. A faster server will mean higher player capacity, faster loading, and quicker reboots.
Stretch goal: At $1,600, I can get a Mac edition of the desktop client up and running. No more fussing with Java applets on Mac.
UPDATE: Wow, you guys are amazing! Thanks so much! As promised, I'm announcing the next stretch goal: If we hit $2,000, Desktop Edition will support Linux.
UPDATE: All backers can now request steam beta keys -- e-mail me for one! :)
Please tell your friends!
Your Rewards
Use the Google Wallet or Bitcoin payment options to buy gold/plat packs, and during October they will include the following:
Reward Details
8BitMMO: Desktop Edition Private Beta

Desktop Edition is a build of the game that runs on your desktop, instead of your web browser. It bundles in all Java requirements directly, so you don't have to worry about installing and configuring a JRE. It automatically updates the game to the latest version and runs with a simple launch from your desktop or start menu. It is the easiest and best way to play 8BitMMO!
Before I launch this publicly, I want to do some quality testing to ensure the new Desktop Edition runs great. To that end, I will let platinum purchasers access the client first. Desktop edition is currently only available on Windows operating system, but will be available on Mac if stretch funding goal is reached. Linux release will depend on demand.
Available to you to beta test Windows Desktop Edition immediately on purchase.
Landrush to the New Map (=66)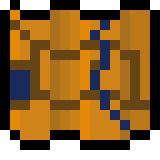 The current map is filling up fast! Players have asked for a long time, and I'm now getting set to launch a whole new map to the game. The map will not just be a flat expanse of dirt, but will feature a whole generated terrain. More details on this new world will be revealed soon!
To reward the backers, I'm going to grant supporters access to the new map first. They'll be able to explore it first, and more importantly, place down their townstones to claim their favorite spots before anyone else.
For the top three supporters, they will be able to access the new land one day before all other landrush participants.
Landrush will kick off on roughly this schedule:
Nov 4th: New map access for top three supporters
Nov 5th: New map access to all landrush participants
Nov 11th: Everyone gets access to new map
Win Kjh787's massive 200,000 gold stockpile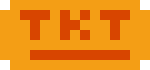 Kjh787 has very generously donated 200,000 of his own gold to the cause, and one lucky player will walk away with it.
Here's how it works: For every $5 purchase of plat, you get one entry into the drawing. Using a random number generator, I will select one entry randomly, and that player will win all 200,000 gold. Wow.
Note that for the Kjh drawing, no purchase is necessary. You may enter it without purchasing by sending a postcard with your username on it to: Robby Zinchak, 2021 4th Ave APT 308, Seattle, WA. 98121. Must be postmarked by October 31st. Drawing will be on November 7th, and the winner will be announced on the 8BitMMO Blog.
Region Limit Upgrade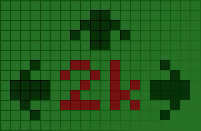 Normally you can only build 1,000 objects in an area. If you would like to upgrade regions of your choice from max 1k objects to 2k objects, this is the reward for you. A specific region can only be upgraded once, to max of 2k objects.
Regions in Origin may not be upgraded. Region may be in the current map, or the new one. $50/region, assuming you have bought at least the $99 tier.
Available approximately on November 7th.
Origin Plot

I will clear out some empty space in Origin and grant you a plot there. Size is dependent on space available. Most likely, I will try to allocate space not near the tutorial house to keep that area low object-count.
Limited Edition Hat

This hat will only be available only backers, and will never be available again. A great way to show that you supported the game's development!
Become a backer and vote on which style hat you'd like
!
Gold

Gold is a currency you can earn in-game. It is useful for buying things like construction materials and weapons.
Available immediately on purchase.
Platinum

Platinum is a currency you can only get by purchasing or trading with other players. It is useful for buying things like advanced objects and fancy clothing. Platinum never provides any combat advantage.
Available immediately on purchase.
Thanks & Misc Information
Thanks in advance for your support!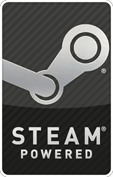 Forward compatible with Steam Edition
In the upcoming Steam edition, you will be able to login to your existing 8BitMMO account. You will be able to access any purchased plat / rewards through the Web, Desktop, or Steam editions. So feel free to get started playing now!
Questions + Discussion
If you have any general questions, please post to the
forums
! If you would like to speak privately, feel free to
e-mail me
(although forums is usually faster).
Backer Login
Already purchased? Go
here
to download your beta copy & other rewards.
Watch this page!
I'll be updating this page frequently with new information. The new hats have been revealed, and voting for them is
now open
! Hurry, voting ends soon!
Second stretch goal announced -- linux support
Subscribe to get updates delivered to you:
Top Backers
| # | Name | Total |
| --- | --- | --- |